Hello world!
Could you please add "remove alpha channel" to actions? This: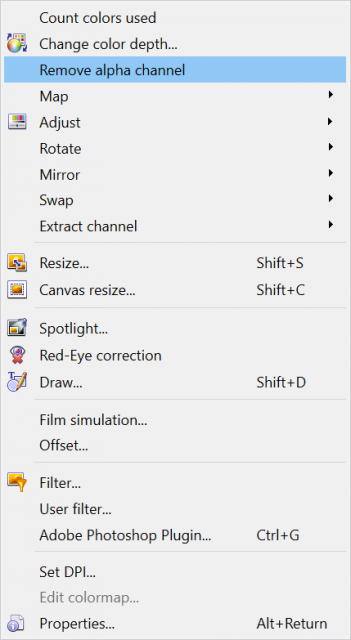 I wanted to batch remove the alpha channel from .TGA files, like doing "-alpha off" using imagemagick.
Edit: Or a secondary, only remove "single color alpha channel" feature! (not sure if that could be detected)
Thank you very much, long time user, first time poster.