Button label truncated
When opening XnView Sketch, buttons for choosing the image source (gallery, camera) are displayed. The label of the camera button (German: "Foto aufnehmen") is truncated 2-3 pixels at the bottom.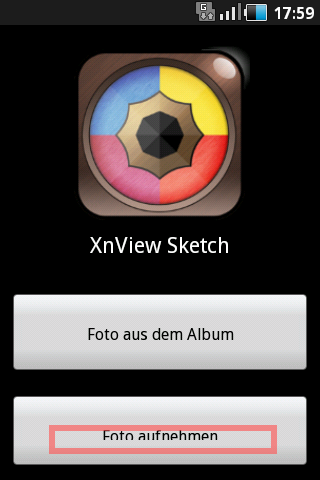 Slider "Opacity" truncated
When choosing the effect "Mono" and moving the Opacity slider to 100%, the "thumb" of the slider is truncated/overlapped by the colour "picker".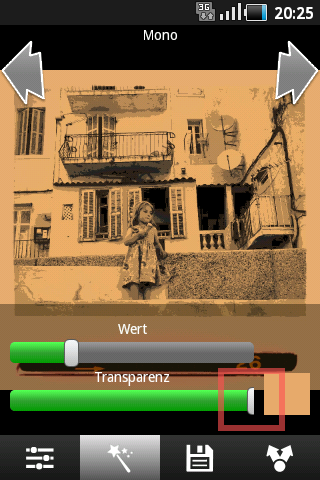 XnView Sketch on Samsung Galaxy Ace (Android 2.2.1)