Hi!
I would like to ask for a enhancement of "Change timestamp" feature to set "Specific date & time" within date or time part only.
My usecase: the camera was set to the wrong date only (swapped day and month).
Suggested change: add two checkboxes to select which part to change.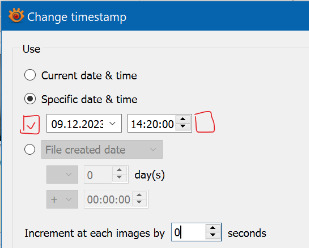 It could be helpful for others too.
Thanks for considering!