I really need help. They insist the problem is with XnView. I had been using XnView v.1.92 without issue in Windows 8. I installed first v. 1.92, then v. 2.36, and then whatever the latest version is on the website (I think it was 2.5) on Windows 10. No matter what version I use, the problem is the same. I'll post screen shots to explain. So let's go into one of the comic book folders in Windows Explorer: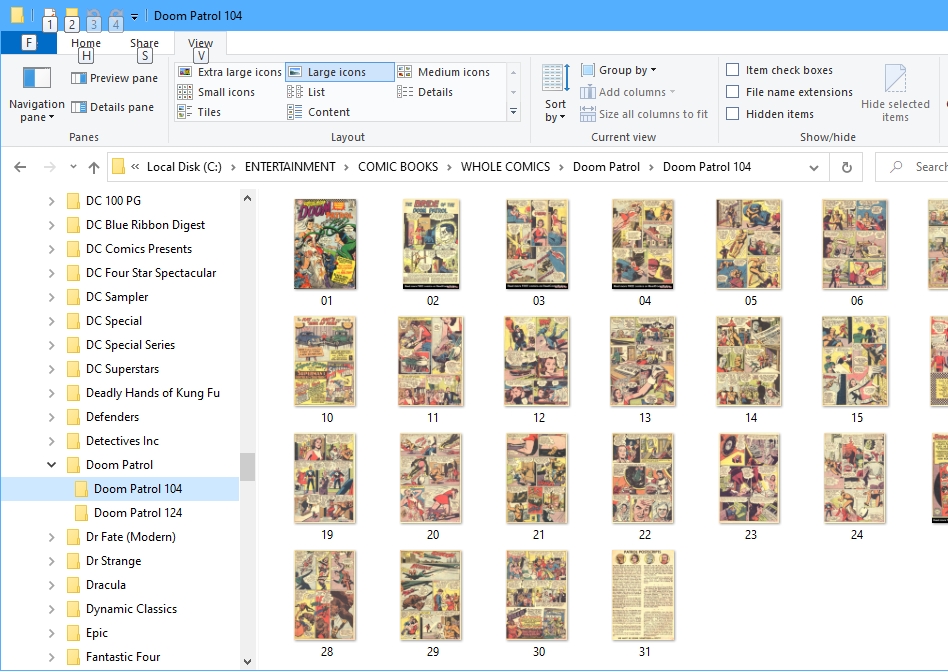 As you can see, the JPG scans are sorta faded scans, that's the originals. So, I open one of them, the cover, in Xnview: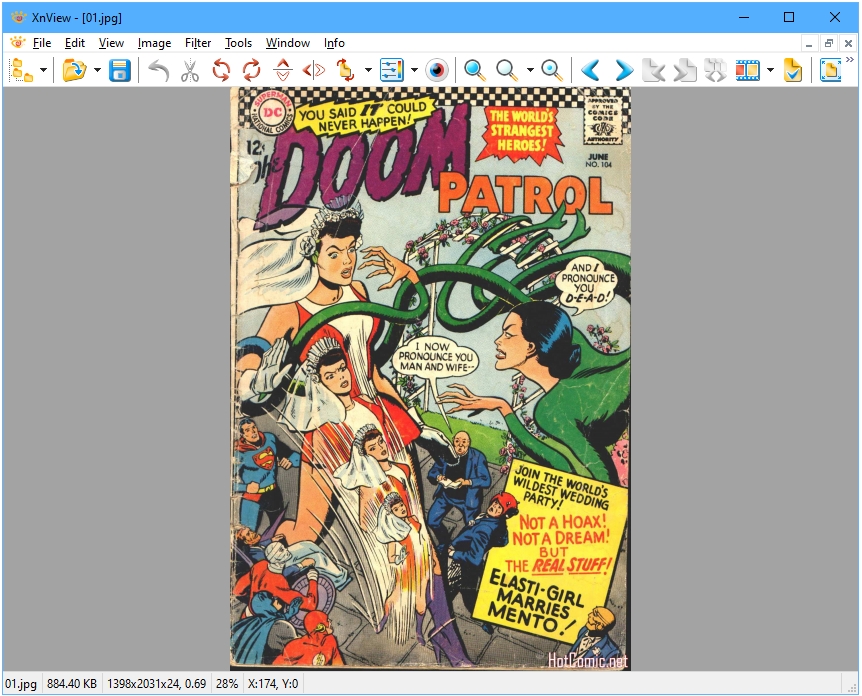 Faded. Yep, needs some work. So I click the icon to change the brightness and contrast: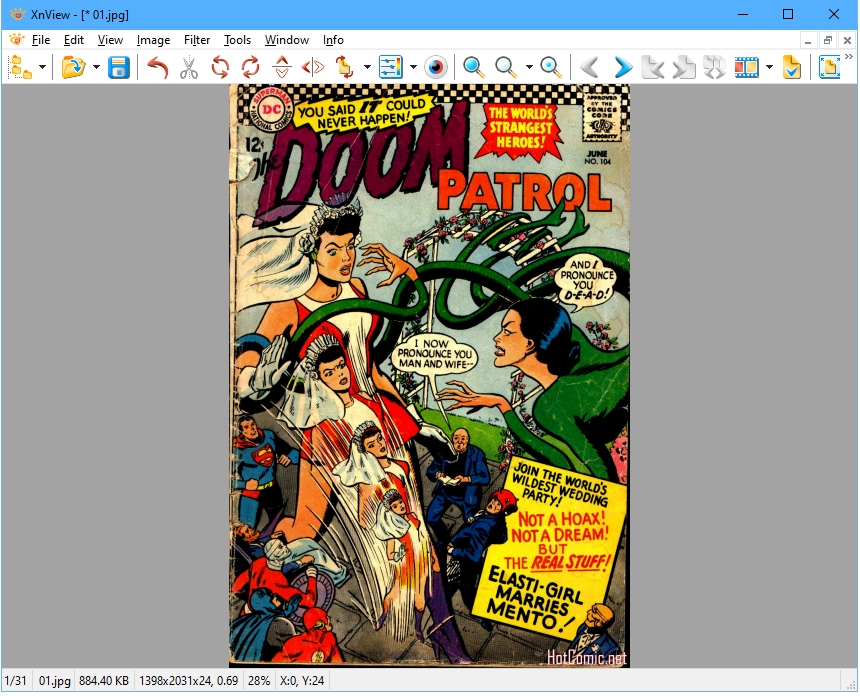 Much better! I click save and have it over-write the old file: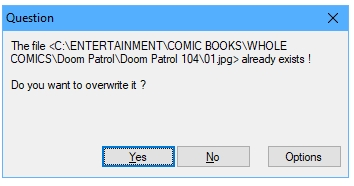 Problem - the thumbnail in Windows Explorer shows no changes. It used to change the moment I hit "Save". Now, no change. If I click to open that image, it looks fine, as noted above. But not in the thumbnails.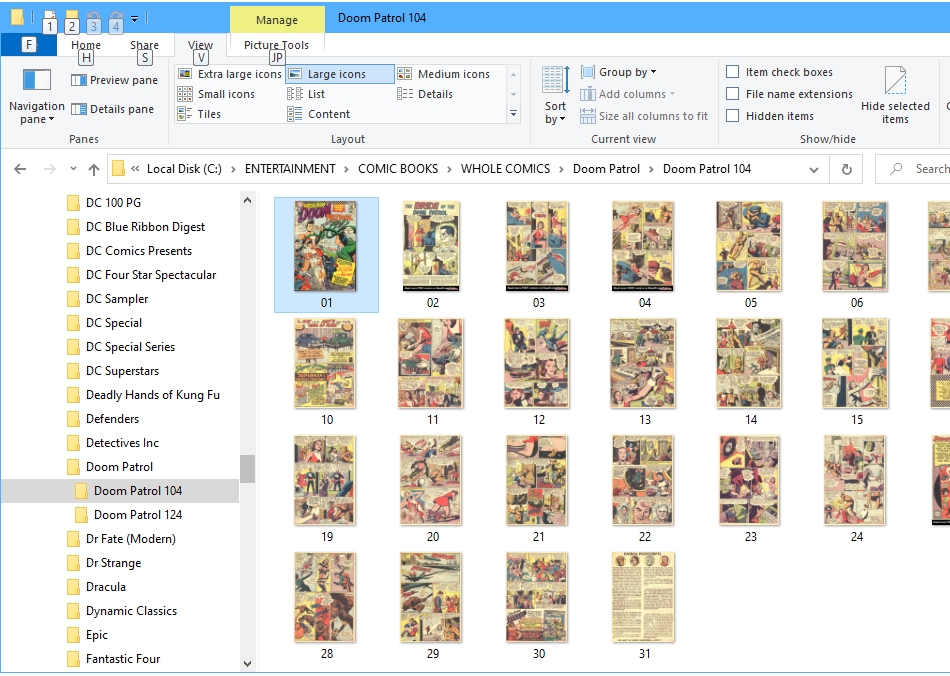 Now, if I change the view tab in Explorer from large icons to extra large icons, the changes are reflected in the thumbnail: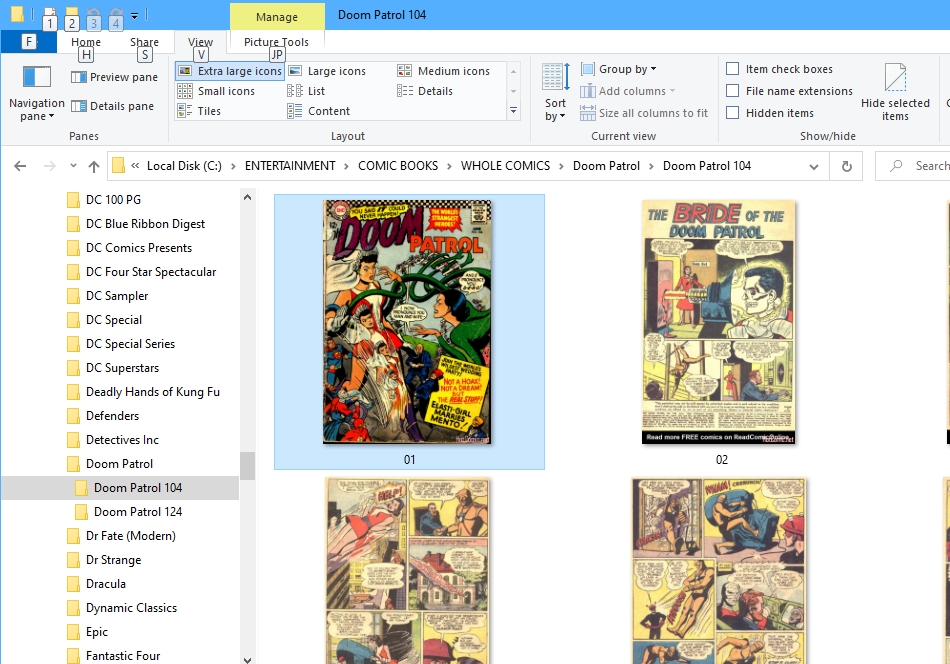 I change the view to back to large thumbnails and it shows up correctly: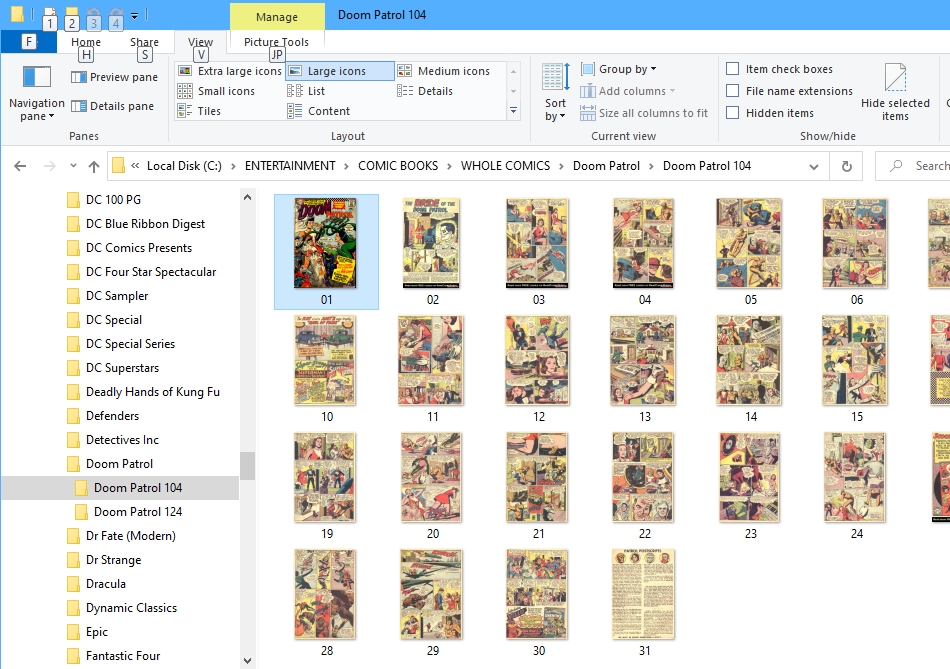 HOWEVER...
If I go to another folder, then back into the original folder, the thumbnail is reverted to its pre-changed form - faded: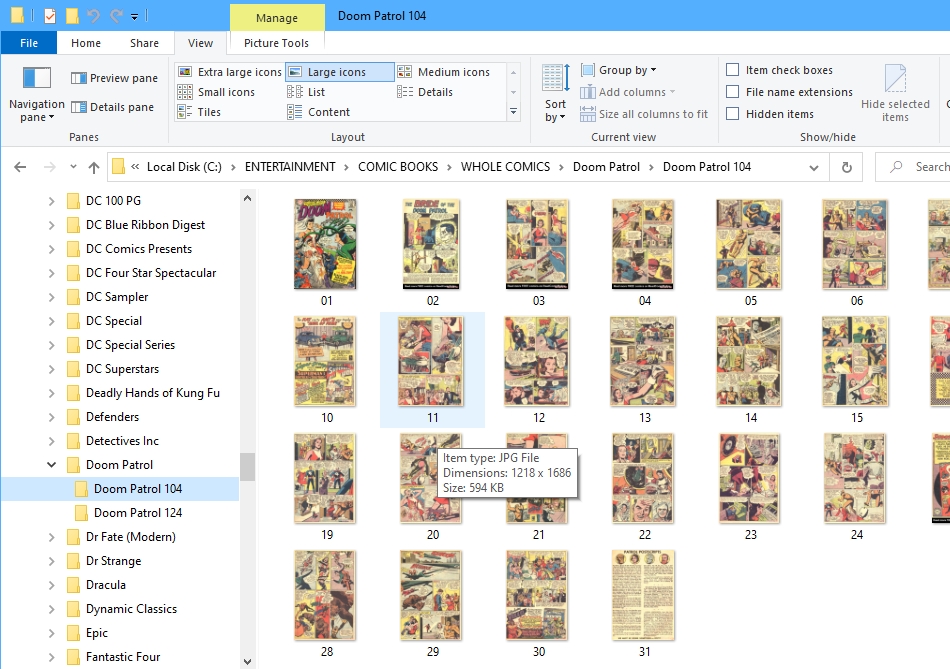 Rinse and repeat - I can do that all day and it's always the same problem. Microsoft had me repair Windows, reinstall Windows, clear the cache, clear the thumbnail cache, and about 15 million other "fixes" over the course of 4 or 5 hours plus. No change. They say it's an issue with XnView. Don't know why this started happening, it used to work fine.
Sometimes it also does very strange things to the thumbnails. Check out the first 3 rows (thumbnails #1-22 on this screen cap) - all crushed and misshapen. They should all look like the images in the bottom rows (#23-31) which are proportioned correctly: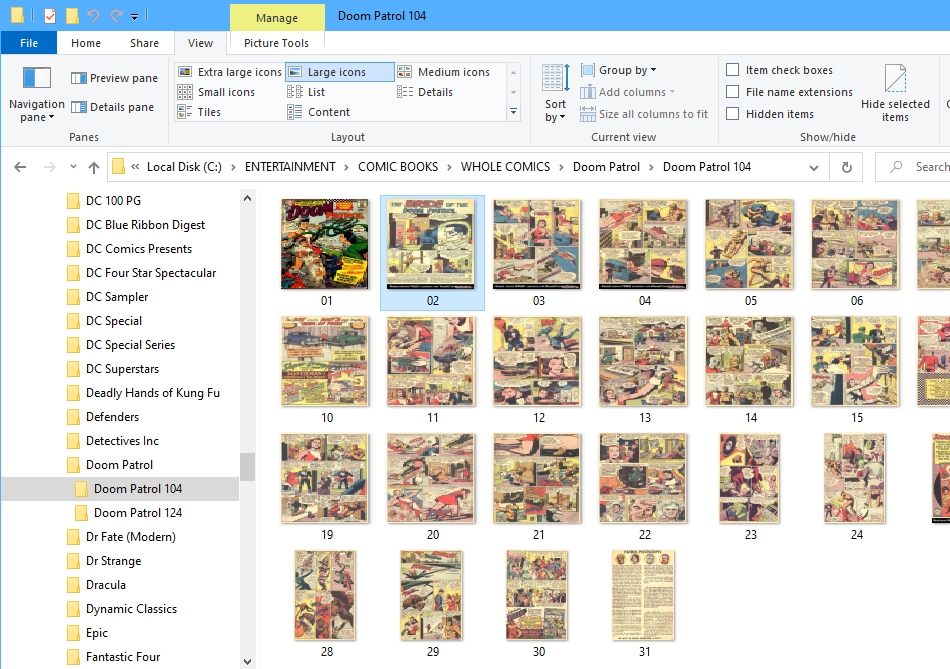 So, can someone PLEASE give me a solution? This is making me crazy to the point where I'm about ready to abandon using XnView and find some other option. There are only so many hours in a day, and I can't keep devoting hours and hours to playing with this. Thanks in advance!